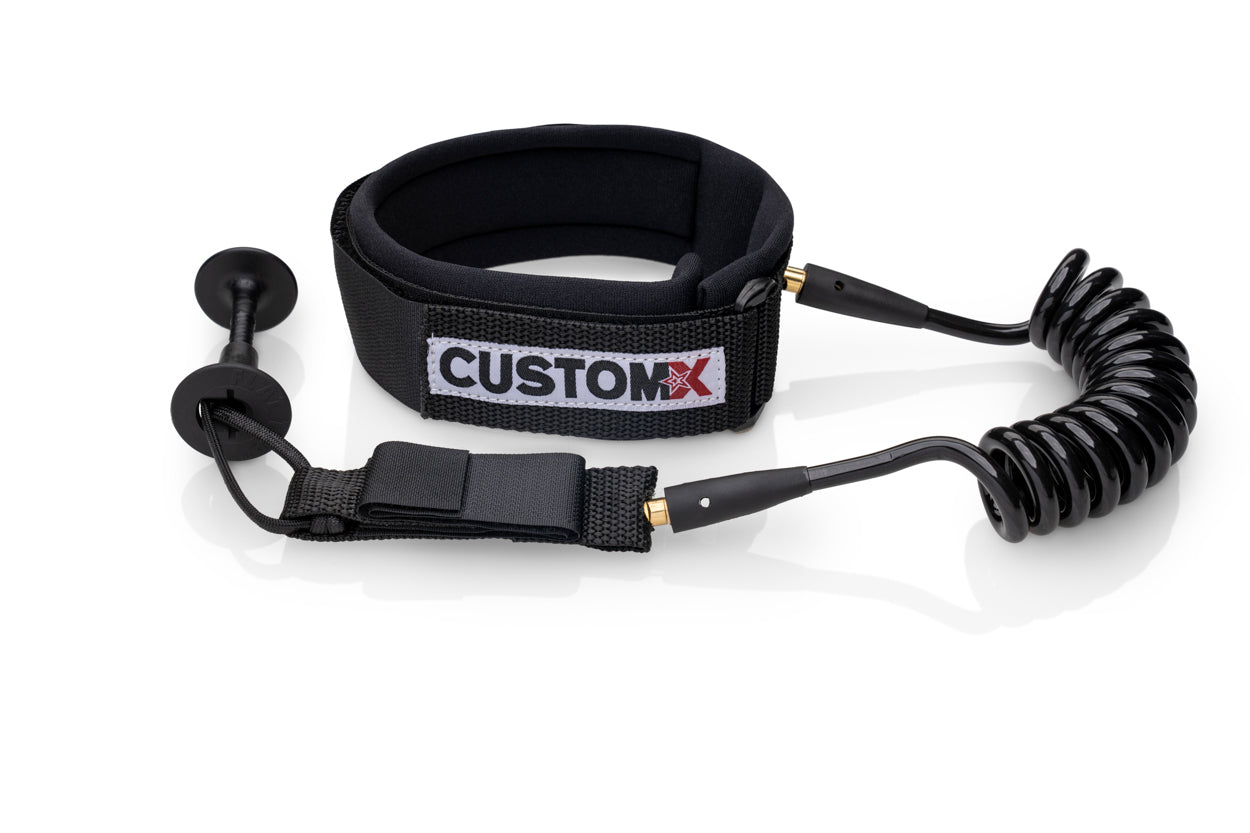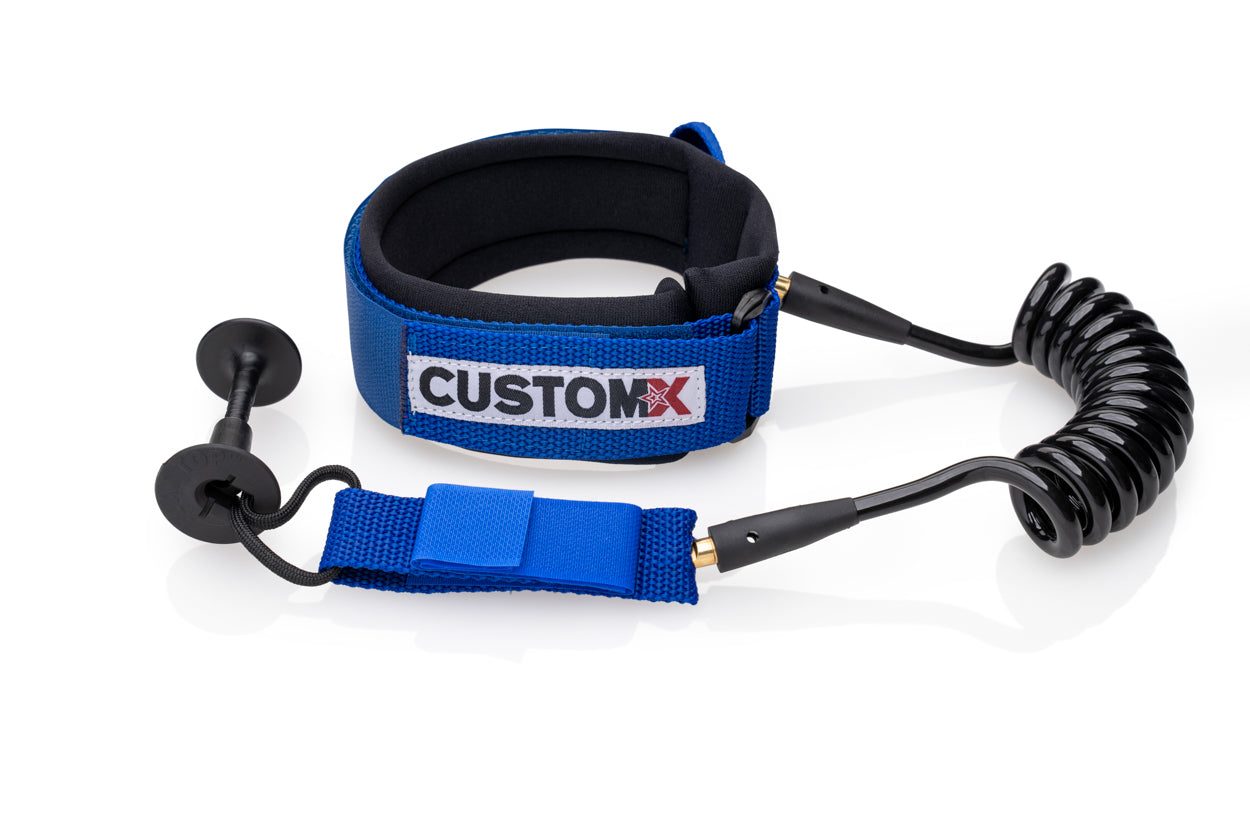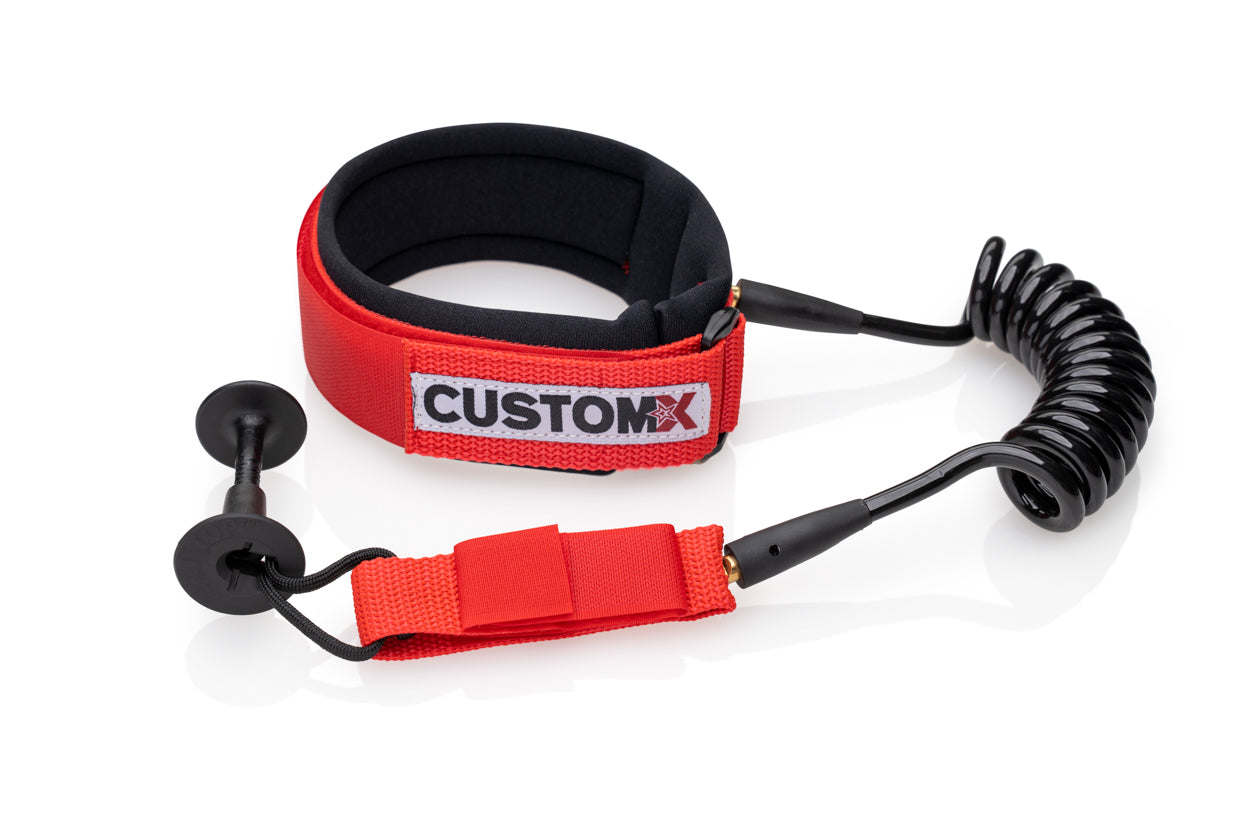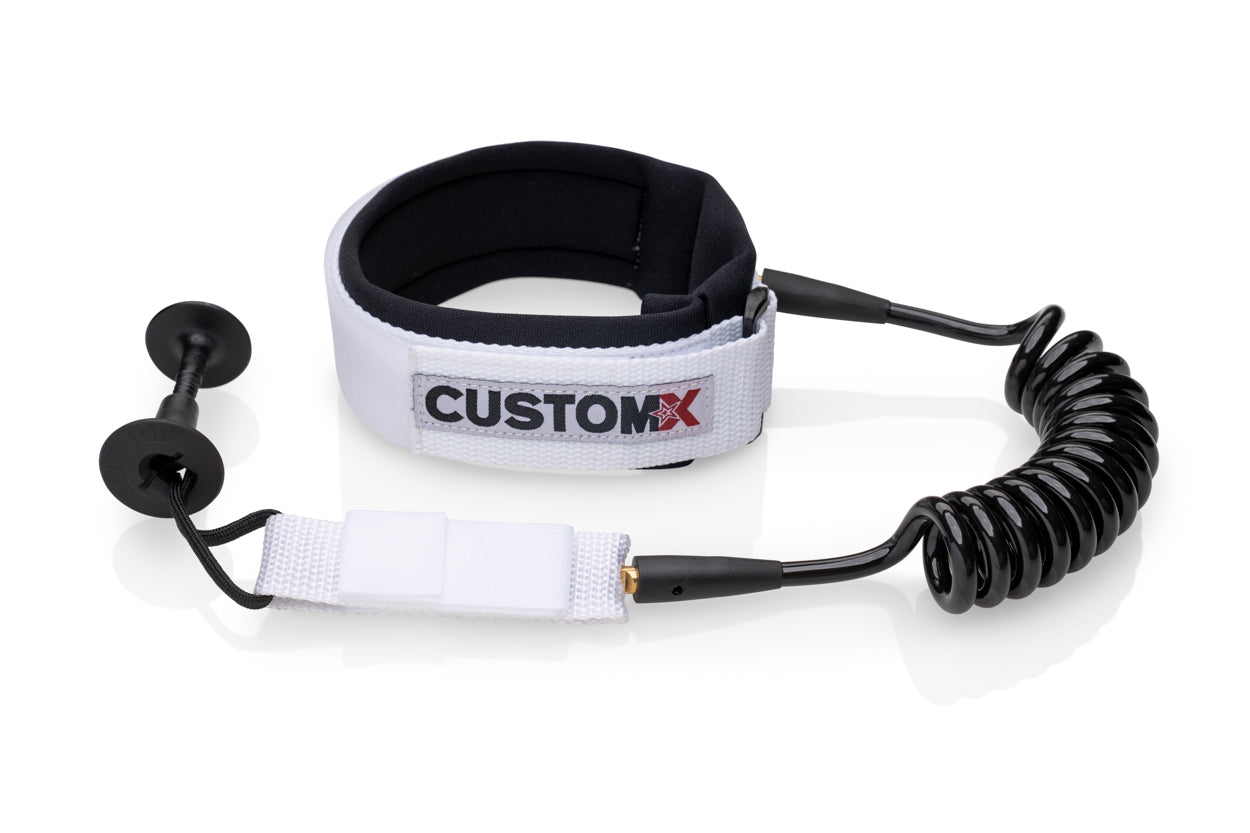 XL Bicep Coil Leash
---
Meet the Custom X XL Bicep Coil Leash - the Hercules of bicep leashes. It's like strapping a loyal, well-trained hawk to your arm that keeps your board in check. With this leash, your board will stick to you like glue, even when the waves get feisty. Make way, Poseidon, the XL Bicep Coil Leash is in town!
X-Large Bicep Leash: Extra large size to accommodate more robust biceps.
Heavy-Duty Nylon Cinch Strap: Combines comfort and performance with a heavy-duty nylon bicep cinch strap.
Solid Brass Swivels: Features heavy-duty brass swivels for added strength and durability.
Durable Coil Design: The coil is made to last, ensuring that it remains effective even in challenging conditions.
Flat Top Deck Plug: Includes a Flat Top deck plug to keep the leash securely attached to your board.
Rail Saver Technology: Equipped with Rail Saver technology to protect your board's rails from leash tension.
Larger Cuff for Comfort: A larger cuff ensures a comfortable fit, even for those with larger biceps.