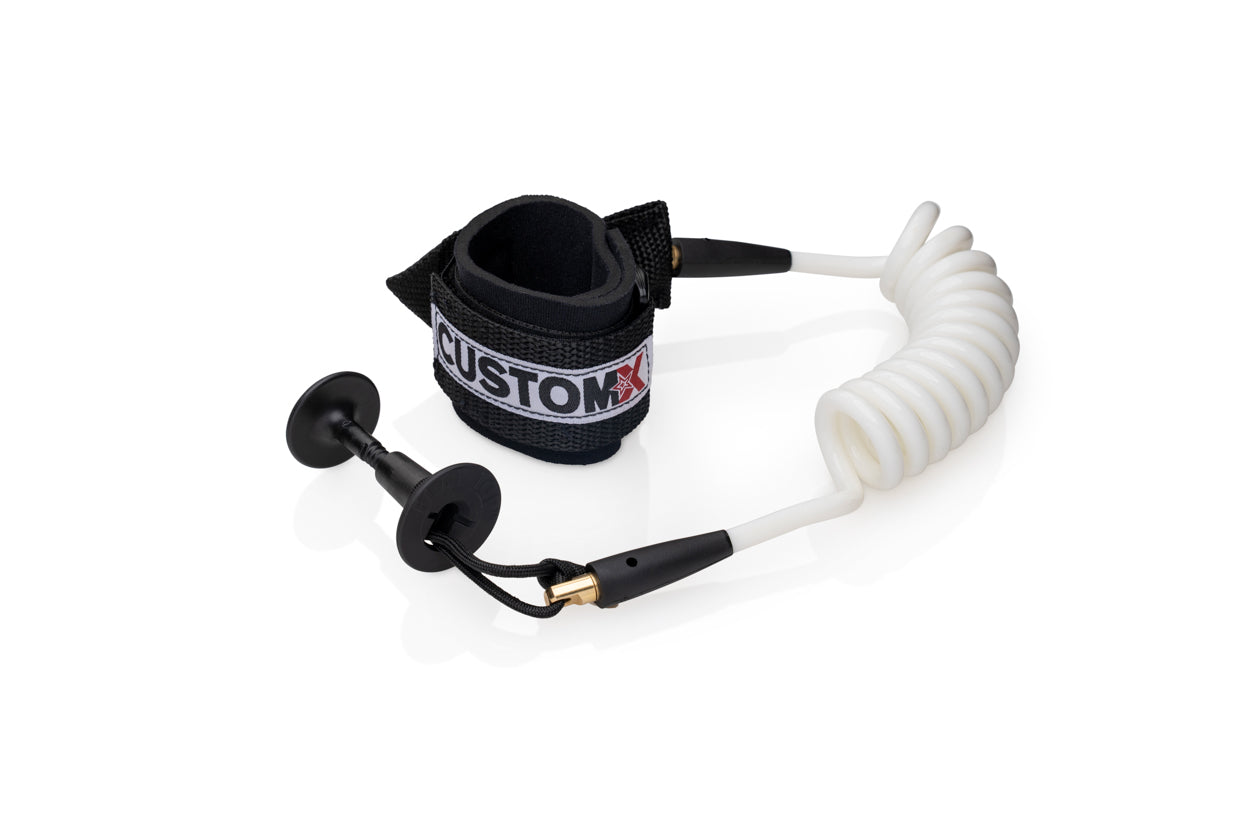 Monster Leashes
---
Unleash the beast with the Custom X Monster Leash - the ultimate leash for surfers who laugh in the face of danger and eat bigger waves for breakfast. Crafted for heavier conditions and monstrous waves, the Monster Leash is like having a sumo wrestler and a ninja combined, guarding your board.
Designed for Extreme Conditions: The Monster Leash is specifically crafted for heavier surf conditions and larger waves.
Thicker Cord for Durability: Comes with an extra thick cord to withstand the test of waves and time.
Heavy-Duty Tab with Brass Swivel: Features a heavy-duty tab around a brass swivel, ensuring strength and flexibility.
Extended Cord Length: The Monster Leash boasts a longer cord to give you the space you need in tumultuous waters.
Multiple Attachment Options: Available in bicep, wrist, and XL bicep options to suit your preference and ensure a secure fit.